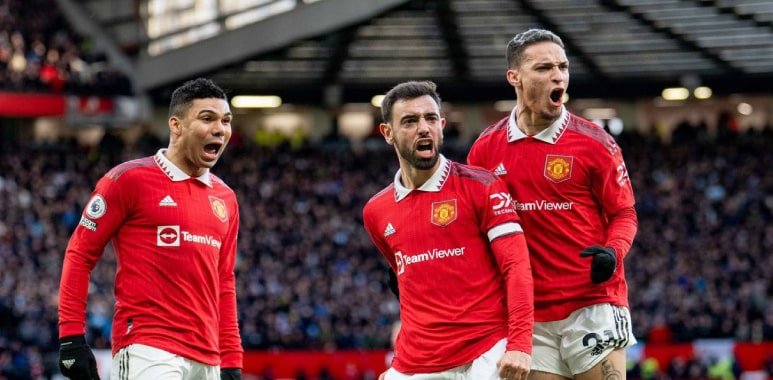 Manchester is red brighton crushes liverpool in premier league
Manchester United's 2-1 victory over Manchester City in the derby opened the door for Arsenal to increase their lead to eight points if they win the north London derby.
The match was marked by controversy, with Marcus Rashford's goal being allowed to stand despite being offside.
Liverpool suffered a 3-0 defeat to Brighton, making it three consecutive losses in all competitions for Jurgen Klopp's team.
Everton faced a potentially hostile crowd at Goodison Park as fans called for the board's dismissal after the team's poor performance, as the board had announced they would not be present due to safety concerns.
Frank Lampard's Chelsea remain in the relegation zone following a 2-1 loss to Southampton, who secured their first win under Nathan Jones.
David Moyes and Brendan Rodgers are also facing pressure as West Ham and Leicester City were defeated by Wolves and Nottingham Forest, respectively.