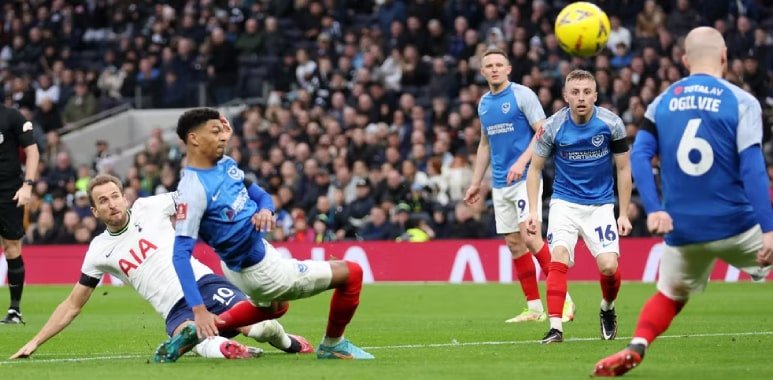 Tottenham qualifies for the next round of the FA Cup
Tottenham Hotspur began their FA Cup campaign with a 1-0 win over Portsmouth, a match in which Harry Kane scored the decisive goal.
This victory has sparked speculation that the FA Cup could be the club's first trophy in 15 years, and more importantly, the first trophy of Kane's career.
Despite Tottenham's greater aspirations for more significant titles, Kane's perseverance, relentlessness, and guarantees have been evident throughout his career. Kane has scored 15 FA Cup goals in 20 appearances, showing his love for the competition.
In addition, Kane recently scored his 265th goal for the club on the same date that former Tottenham player Jimmy Greaves scored his 265th goal in 1970.